The monuments of Ibi located in the town center are of great value to the people of Ibi, both historically and artistically.
A tour of the monuments of Ibi allows the visitor to approach the roots, culture and tradition of the town. Homage to the guild of ice cream makers;; The tartana as an icon of the Vila; Their Majesties the Three Kings;; The Virgin Mary of the Desamparados and the Moor and the Christian, etc..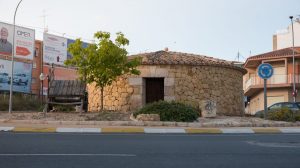 Rotonda situada en el cruce de las avenidas Juan Carlos I, de la Provincia y la calle Alicante, es una reproducción del pozo de nieve del Canyo, ubicado en la Font Roja. Rindiendo tributo a la que fue la primera industria del municipio y que constituye un magnífico ejemplo de la arquitectura rural del hielo.