PLACES OF INTEREST IN IBI
PLACES OF INTEREST IN IBI
The places of interest that Ibi offers to its visitors are several and show a cultural value, have a historical significance, and offer leisure and fun surrounded by nature.

Walk through the old town through the Barri de les Costeretes to the Plaza de la Palla.Do not miss a visit to the Biological Station of Torretes and the Molí de Paper-Llavador..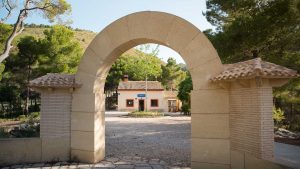 The Botanical Garden - Biological Station of Torretes is a center for research, biodiversity conservation and scientific dissemination, attached to the institute of biodiversity CIBIO, created through an agreement between the City Council of Ibi and the University of Alicante. Located in an area of great ecological value.