If

there is something that characterizes the municipality of Ibi is a calendar full of festive celebrations, in which from January to December any ibense and visitor can join such unique celebrations linked to the culture and tradition of Ibi.
Its main festivities are the Moors and Christians Festivities in honor of the Virgen de los Desamparados and Les

Festes d'Hivern

, both declared of Autonomous Tourist Interest..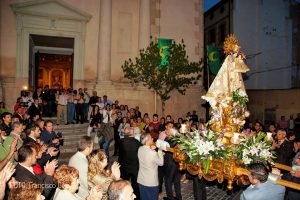 The day of l'Avís is celebrated in May, the Saturday before the Day of the Virgin Mary. The day before l'Avís is the day of the Transfer, where the Xicoteta is moved from the Asilo San Joaquín to the Church, so everything will be ready to start the next day, the day of l'Avís.